Committed to Cat Care
Hi! I'm Samantha. As a lifelong cat owner, I am excited to offer cat care to the Kirkland area. I grew up with cats, rabbits, hamsters, parakeets, two pet ducks (one who even starred in my high school play!) and a giant saltwater fish tank. Whether you're away or busy with work, I will strive to provide the best care for your cat.
I'm licensed, bonded, and insured through Pet Sitters Associates.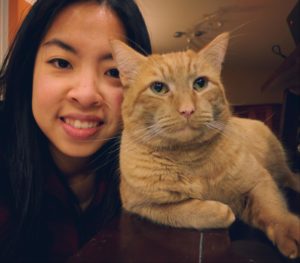 Ready to Book?
The first introductory visit is free of charge. Please see the Services & Pricing page for a detailed breakdown of care packages offered.